4 ways to avoid osteoporosis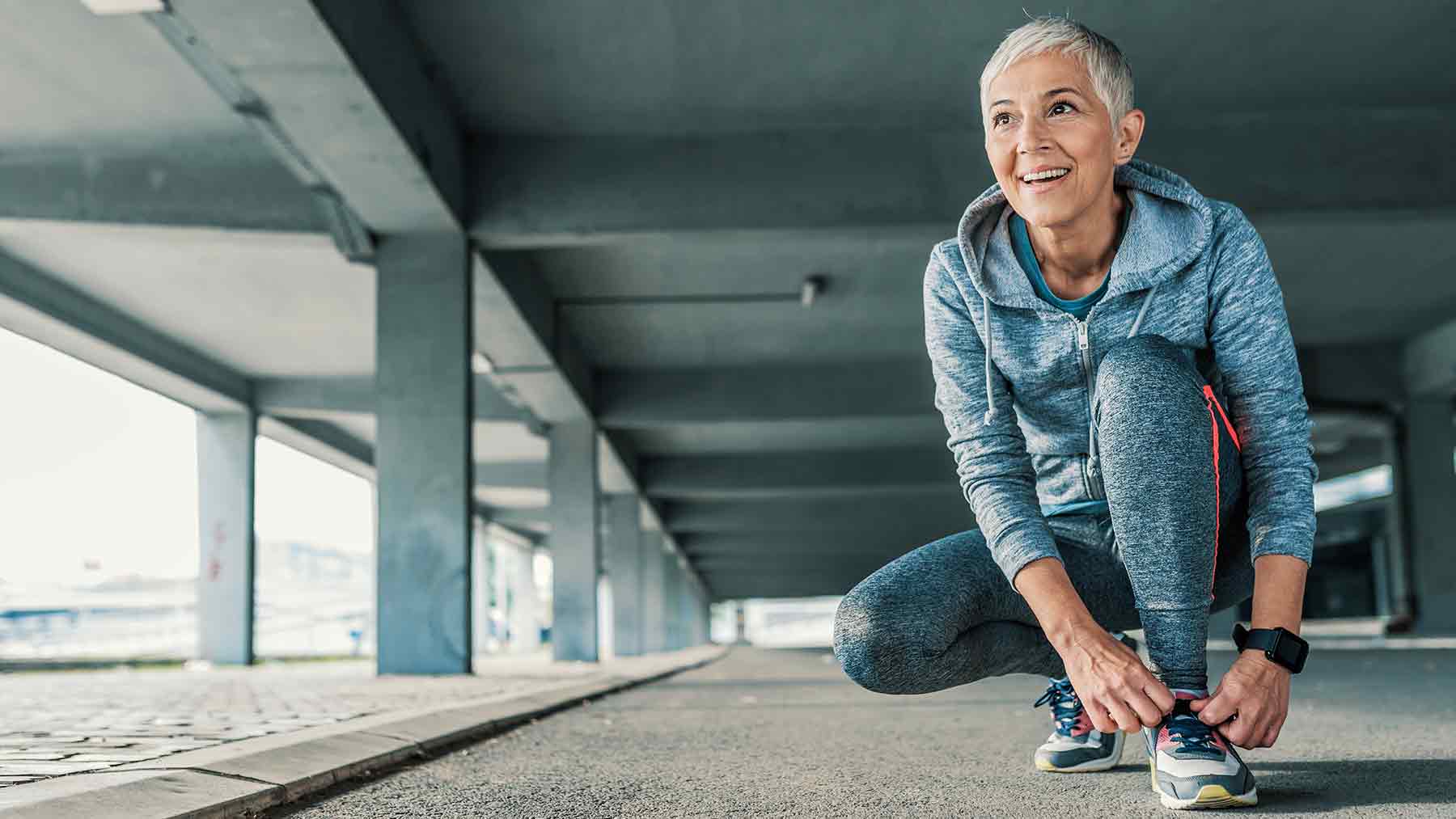 Factors like sex, age and genes play a significant role in determining whether an individual is at heightened risk of osteoporosis. However, lifestyle factors such as diet and physical activity also influence bone development in youth and the rate of bone loss later in life.
Osteoporosis is a disease in which the density and quality of bone are reduced. As bones become more fragile, the risk of fracture is greatly increased. The loss of bone occurs silently and progressively. Often there are no symptoms until the first fracture occurs.
Here are four things you can do to avoid osteoporosis:
1. Be mindful of your vitamin D and calcium intake
Everyone needs calcium in their diet. In adolescence, you should be getting 800 mg of calcium per day. Milk, leafy greens, yogurt, calcium-fortified orange juice and some cheeses can provide ample calcium exposure, but if you don't think you or your children are you're getting enough calcium, a calcium gummy supplement a few times per day should do the trick.
Be aware that certain medications interfere with the absorption of calcium. For example, if you take medication that acts as an acid reducer, it's recommended that you take calcium supplements with your food. This way, the calcium is much better absorbed into your body.
Vitamin D is important because it helps your body sustain normal levels of calcium and phosphorus. Because it works as a key that allows your body to absorb calcium, vitamin D plays a critical role in forming and maintaining healthy bones. Getting 1,000 to 2,000 IU per day of vitamin D from a supplement is generally safe, should help people achieve an adequate blood level of vitamin D and may have additional health benefits.
Smoking is a risk factor for osteoporosis, and quitting is necessary for overall good health, including bone health.
Alcohol consumption is another risk factor for osteoporosis, so limiting alcohol consumption is important, especially if other risk factors for fractures are present. Three or more alcoholic drinks per day can put you at risk for developing osteoporosis.
While there are few studies that show exercise directly affects bone density, exercise and improving your muscle strength is important when it comes to preventing falls. Regular exercise can help give you the strength to catch yourself if you stumble.
If you're concerned about your risk of osteoporosis, talk with your doctor about your medical history and risk factors so they can determine if a bone density test is necessary.
Laura Ryan is an endocrinologist at The Ohio State University Wexner Medical Center.
Visit Ohio State Health & Discovery for more stories on health, wellness, innovation, research and science news from the experts at Ohio State.