What if you need to delay your second COVID vaccine shot?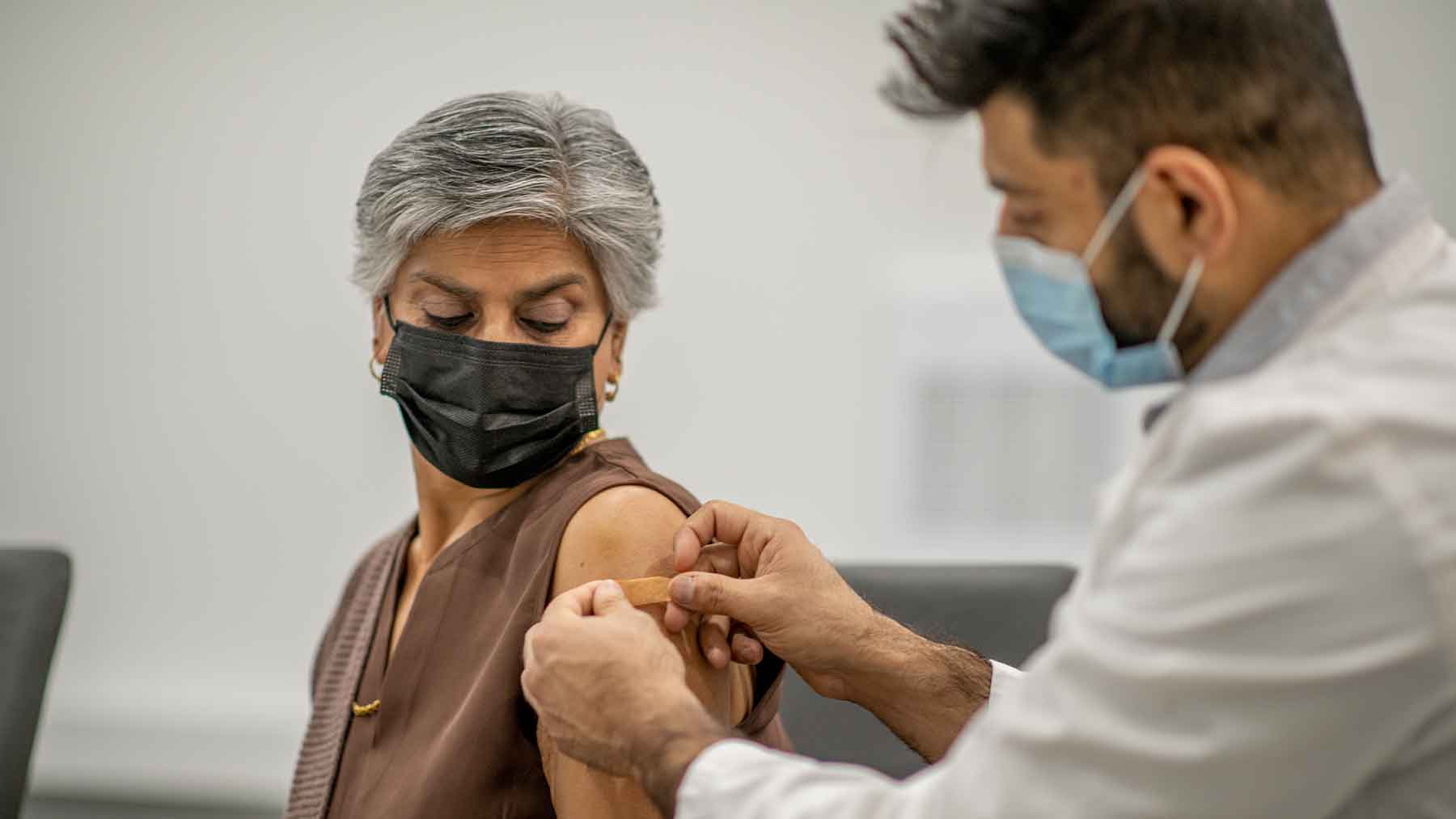 Editor's note: As what we know about COVID-19 evolves, so could the information in this story. Find our most recent COVID-19 blog posts here, and learn the latest in COVID-19 prevention at the Centers for Disease Control and Prevention.
You've gotten your first of two COVID-19 vaccine shots, and your antibodies are starting to develop. But now you're not sure if you can get the second dose as scheduled because of a health concern, scheduling issue or shortage. Now what?
First, why are second doses of the mRNA vaccines by Pfizer and Moderna necessary?
The goal of the vaccines is to develop a maximum number of antibodies in your system to protect you if you're exposed to someone who has COVID-19. The second dose gives you the most protection from becoming seriously ill and/or hospitalized due to COVID-19. For example, with Pfizer, studies show 52% effectiveness after the first dose and 95% after the second dose. For Moderna, the company reported 80% effectiveness after the first dose and 94.1% after the second. If you don't receive both doses, then you're not going to be as protected from becoming seriously ill with COVID-19. There's also the possibility that going too far between doses could allow for more COVID-19 variants to emerge, due to inadequate protection.
What's the duration between two-dose vaccine shots?
For Pfizer, the recommendation is three weeks between shots, and four weeks for Moderna. The first dose primes the body by telling it to produce antibodies, and the second dose increases it, or essentially completes the antibody training. The goal is to get the second dose as close as possible to the recommended interval, as that timing was studied for each of these two vaccines and led to the very high levels of effectiveness.
What if you can't stay on the recommended dosing schedule? The U.S. Centers for Disease Control and Prevention says you have up to six weeks (42 days) in between the two doses to continue to develop the best protection against SARS-CoV2, the virus that causes COVID-19. That recommendation is based on the most recent data from clinical trials and could change as more studies are available. It's important to note that the vaccines aren't interchangeable, so whatever brand you had for the first dose should be the same for the second dose. Maximal protection against COVID-19 is achieved two weeks after your second dose.
Reasons you might need to delay the second dose:
Getting COVID after the first shot. If you're exposed to COVID-19 just before or soon after your first shot, you can still get COVID-19. Antibodies don't start developing until at least seven days from the first shot. Obviously, you shouldn't get the second shot if you still have COVID-19 symptoms and/or aren't out of isolation yet — you don't want to expose anyone to COVID-19 at the vaccination site. Since you've developed antibodies with the first shot and have additional natural antibodies from actually getting COVID-19, do you need that second dose? This is a tricky question because there isn't much data on this yet. While we know the risk of reinfection is low in the months after initial infection, it may increase with more time due to waning immunity. The CDC's interim clinical considerations: get the second shot (you can delay it up to six weeks between doses) and talk with your physician about your current medical condition before making a decision.
Pregnancy. After getting the first dose, you discover you're pregnant. Because the vaccine affects not only you but the fetus, you're not sure what to do. Right now, there's not a lot of data on how COVID-19 vaccines affect a pregnant person or the fetus, as pregnant women were not studied in either of the two large COVID-19 mRNA vaccine trials. However, based on current knowledge, mRNA vaccines are unlikely to pose a risk because they are not live vaccines. Also, observational data indicate pregnant people with COVID-19 have an increased risk of severe illness and adverse pregnancy outcomes such as preterm birth. Because there's not much pregnancy-vaccine data available yet and the health of each pregnant person is different, it's best to consult with your Ob-Gyn physician about taking the second vaccine shot. The American College of Obstetrics and Gynecology recommends that COVID-19 vaccines should not be withheld from pregnant women who meet criteria for vaccination based on the Advisory Committee on Immunization Practices' recommended prioritization groups.
Emergency surgery or you're immobilized. If you have access to the second dose, you should get it within six weeks.
Reaction to first shot. Side effects to the first and second doses are common and typically include injection site pain, muscle aches, headache and fatigue; fever is more common after the second dose, with symptoms lasting only a couple of days. These side effects can be managed with acetaminophen or non-steroidal anti-inflammatory drugs. If you have an immediate allergic reaction or a severe one like anaphylaxis, which may require an EpiPen, you need to be evaluated by an allergist-immunologist to determine if you should get the second shot.
The COVID-19 vaccines are our best shot at ending this pandemic and saving thousands of lives. While there will be the rare person who shouldn't get the vaccine for a specific health reason like a severe allergic reaction, the recommendation is that everyone who is eligible should get the vaccine as soon as it's available to them. Visit our COVID-19 information page for the latest information about COVID-19 and vaccines.
Julie E. Mangino is an infectious disease specialist at The Ohio State University Wexner Medical Center and a professor emeritus at the Ohio State College of Medicine.
Visit Ohio State Health & Discovery for more stories on health, wellness, innovation, research and science news from the experts at Ohio State.