Back to Search Results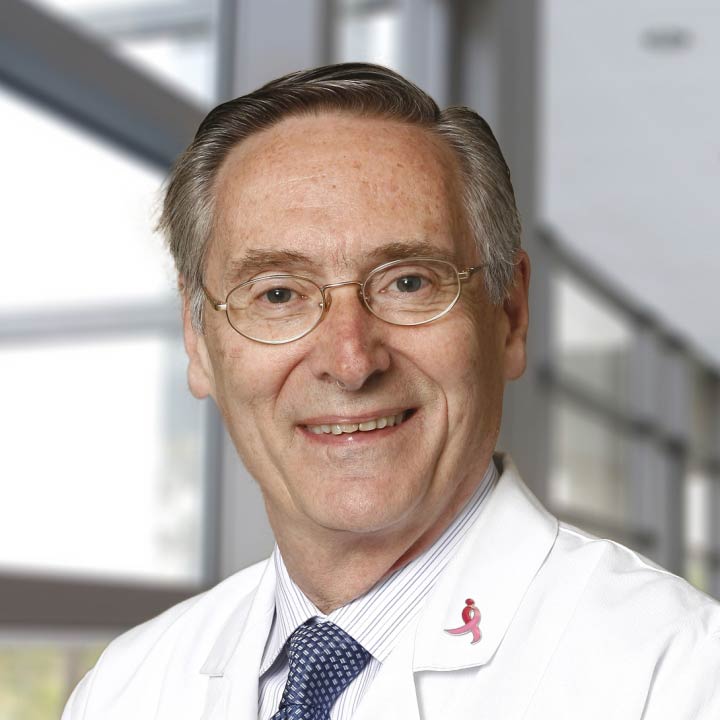 Schedule an appointment
(614) 293-8116
Insurances We Accept
My ophthalmology practice focuses on cornea and anterior segment surgery. This specialty deals with the outer part of the eye. I perform corneal transplants, and I treat eyelid disorders, dry eyes and more, including contact lens expertise.

I'm fortunate to practice medicine at Ohio State. I've grown with our ophthalmology program. When I started, there were just two cornea specialists. Everything has grown considerably since that time.

My early interest was corneal transplantation. My second love was refractive surgery. I began with extensive research in contact lenses. I've maintained an interest in research and therapeutics. Later, I developed expertise in performing refractive surgery. This surgery has advanced over 20 years and is an excellent treatment. Ohio State is proud to be an early innovator, involved in early refractive surgery research. I was proud to participate in that, much like my contact lens research.

One of the joys of practicing at Ohio State is teaching residents and doing research. I believe in teamwork. I share my experience with patients and listen to their needs. I can tell them we've been there before and we're going to help. We'll do our best every time.

Highlights
Elected member, Cornea Society
Medical Director, Central Ohio Lions Eye Bank
Senior Teaching Award, American Academy of Ophthalmology
Rated in the top 10 percent of physicians in the nation for patient satisfaction, 2015
Medical Degree
M.D.
Ohio State University College of Medicine
6/1/1968
Residencies
Physical Medicine and Rehabilitation
Ohio State University Wexner Medical Ctr
1/1/1969 - 1/1/1970
Ophthalmology
Ohio State University Wexner Medical Ctr
1/1/1972 - 1/1/1975
Specialties and conditions I treat
Ophthalmology
Sjogren's Syndrome
Conjunctival Diseases
Conjunctival Cancers
Aphakia
Myopia
Iridocyclitis
Iritis
Conjunctivitis, Bacterial
Keratoconjunctivitis, Infectious
Conjunctivitis, Viral
Aniridia
Exfoliation Syndrome
Iridocorneal Endothelial Syndrome
Pemphigoid, Benign Mucous Membrane
Pterygium
Keratoconus
Aniseikonia
Anisometropia
Astigmatism
Hyperopia
Corneal Dystrophies, Hereditary
Corneal Ulcer
Acanthamoeba Keratitis
Herpes Zoster Ophthalmicus
Keratitis, Herpetic
Blepharitis
Conjunctivitis, Acute Hemorrhagic
Keratoconjunctivitis Sicca
Scleritis
Conjunctivitis, Allergic
Pinguecula
Corneal Edema
Corneal Endothelial Cell Loss
Corneal Neovascularization
Corneal Opacity
Corneal Perforation
Corneal Wavefront Aberration
Keratoconjunctivitis
Conjunctivitis, Inclusion
Conjunctivitis
Xerophthalmia
Ophthalmia Neonatorum
Trachoma
Corneal Dystrophy, Juvenile Epithelial of Meesmann
Fuchs' Endothelial Dystrophy
Arcus Senilis
Keratitis
Keratitis, Dendritic
Aphakia, Postcataract
Capsule Opacification
Eye Infections, Bacterial
Corneal Diseases
My videos
Locations where I practice
Eye and Ear Institute
Eye and Ear Institute
915 Olentangy River Road Columbus, OH 43212
Please note: Not all physicians schedule patients at each listed location. Please call the "Schedule an appointment" number shown above for scheduling assistance.
More about my work
My background
Board Certification
American Board of Ophthalmology
12/3/1976
My Department
Consulting and Related Relationships
At The Ohio State University Wexner Medical Center, we support a faculty member's research and consulting in collaboration with medical device, research and/or drug companies because a faculty member's expertise can guide important advancements in the practice of medicine and improve patient care. In order to provide effective management of these relationships, the University requires annual disclosures from all faculty members with external interests related to their University responsibilities.
As of 03/28/17, Dr. Lembach has reported no financial relationships with medical device, research and/or drug companies.