5 numbers to know for a healthy heart
Are you living a heart-healthy life? Heart disease is the number one cause of death in the United States. Take control of your health and monitor these five key metrics. The heart and vascular experts at the Richard M. Ross Heart Hospital say these will give you the best insight into the overall health of your heart.
Get more detail about what your numbers mean and get help living a healthier life, set up an appointment with the heart experts at Ohio State.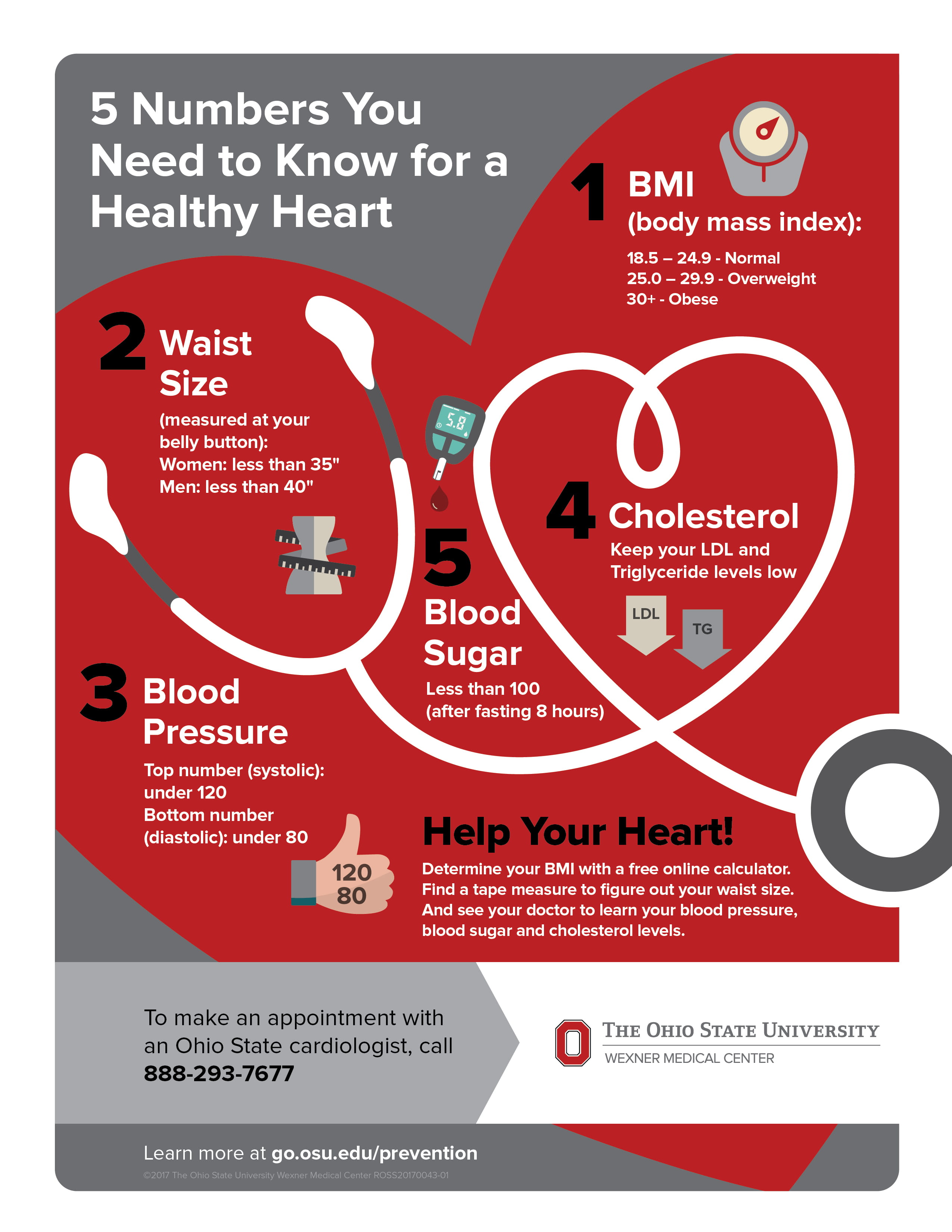 Schedule an appointment
Visit Ohio State Health & Discovery for more stories on health, wellness, innovation, research and science news from the experts at Ohio State.