#BuckeyeBites: Crunchy spiced chickpeas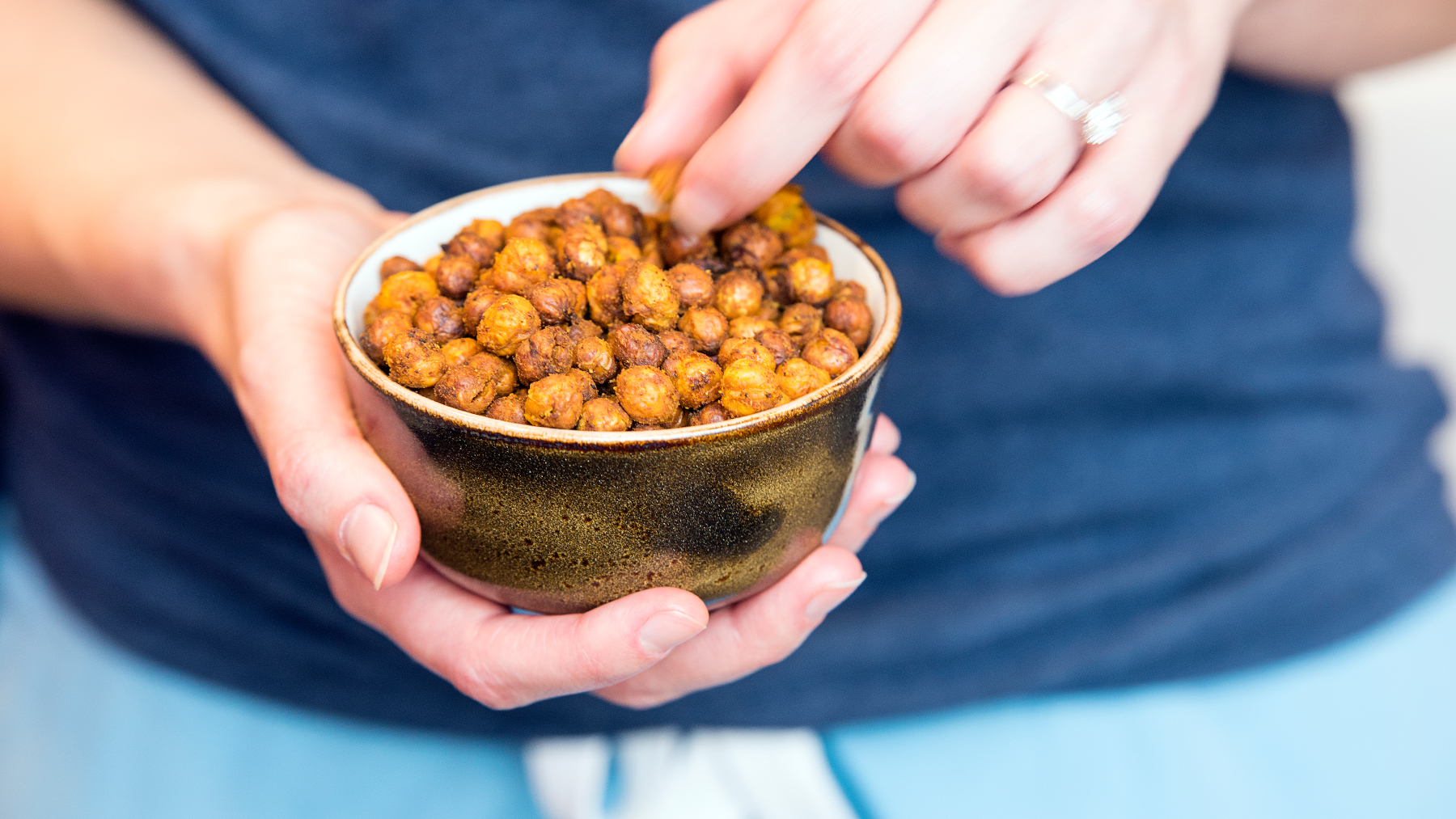 Try this recipe developed by registered dietitian Mara Weber as a healthier stand-in for chips or other high-calorie munchies.
Chickpeas are low-fat and roasting them provides the crunch you crave, says Weber, who works for Nutrition Services with ICU patients at The Ohio State University Wexner Medical Center Richard M. Ross Heart Hospital.
Crispy Crunchy Spiced Chickpeas
1 15-ounce can garbanzo beans drained, rinsed, patted dry
1/8 tsp garlic powder
1/4 tsp paprika
1/2 tsp cumin
1/2 tsp ground turmeric
1/4 tsp black pepper
1 tbsp extra virgin olive oil
For the best texture, drying the chickpeas before cooking is crucial! Toss chickpeas in olive oil and spices. Spread coated chickpeas in an even layer on a baking sheet. Bake at 400 degrees for 30-40 minutes. Stir halfway through.
Allow to cool to room temperature before storing in an airtight container. Consistency should be similar to corn nuts.
Swap out spices to match your mood!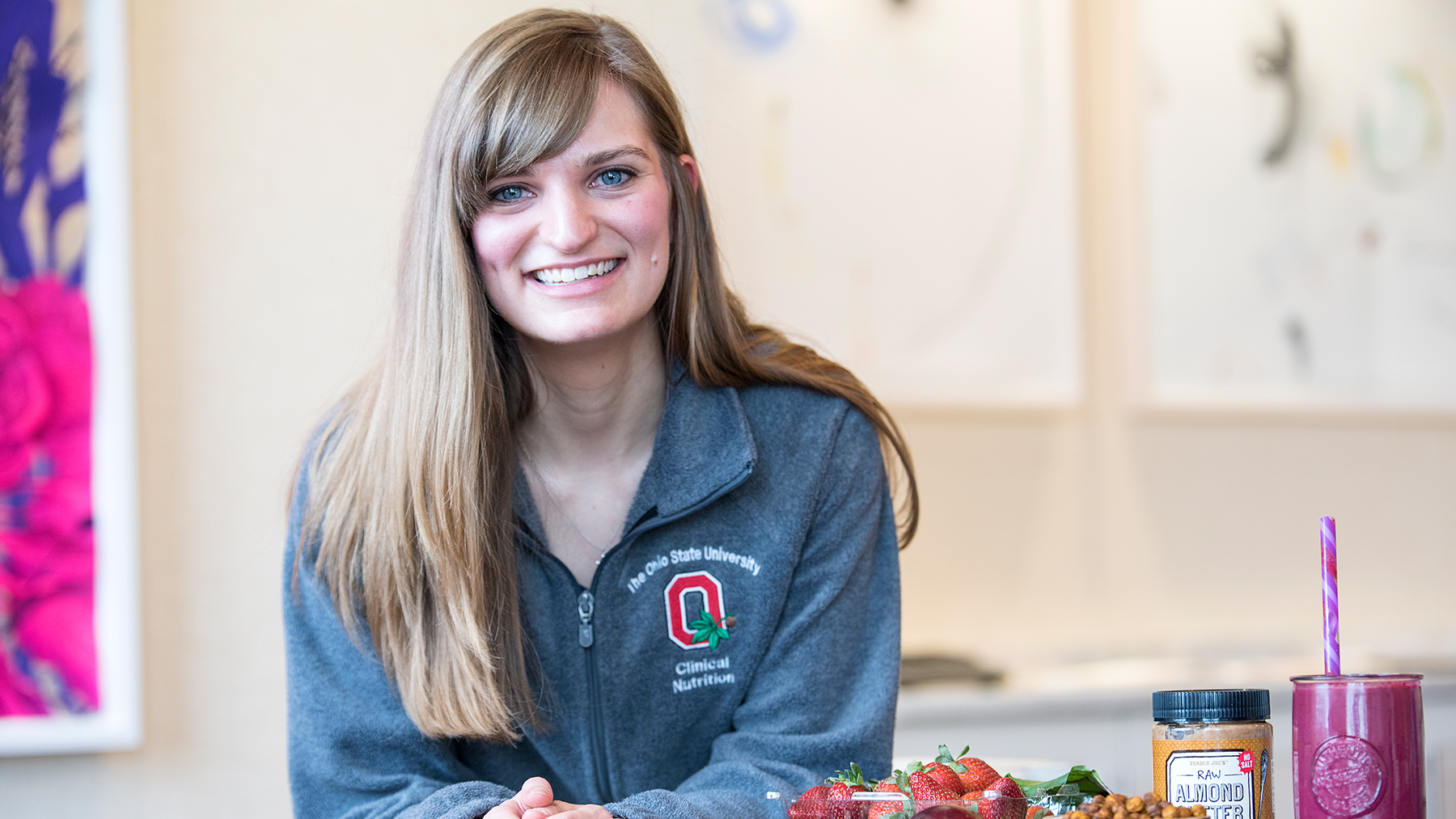 Ranch: parsley, dill, garlic powder, onion powder, black pepper
Moroccan: cumin, cayenne, cinnamon, garlic powder, ground ginger, paprika
Mexican: chili powder, cumin, dried cilantro, grated lime zest
Italian: crushed red pepper flakes, Italian seasoning, garlic powder, onion powder
Healthy chef's nutrition tip: Chickpeas provide a healthy dose of cholesterol-reducing fiber and protein. As a bonus, curcumin, an antioxidant in turmeric, has anti-inflammatory effects on the body.
Nutritional information:
Makes four servings
Calories: 116
Fat: 5 grams
Protein: 5 grams
Carbs: 16 grams
Fiber: 4 grams
Check out another healthy recipe that Weber created: a beautiful smoothie that helps you get more veggies in your diet.
Visit Ohio State Health & Discovery for more stories on health, wellness, innovation, research and science news from the experts at Ohio State.