Cell discovery offers new hope for incurable neurological diseases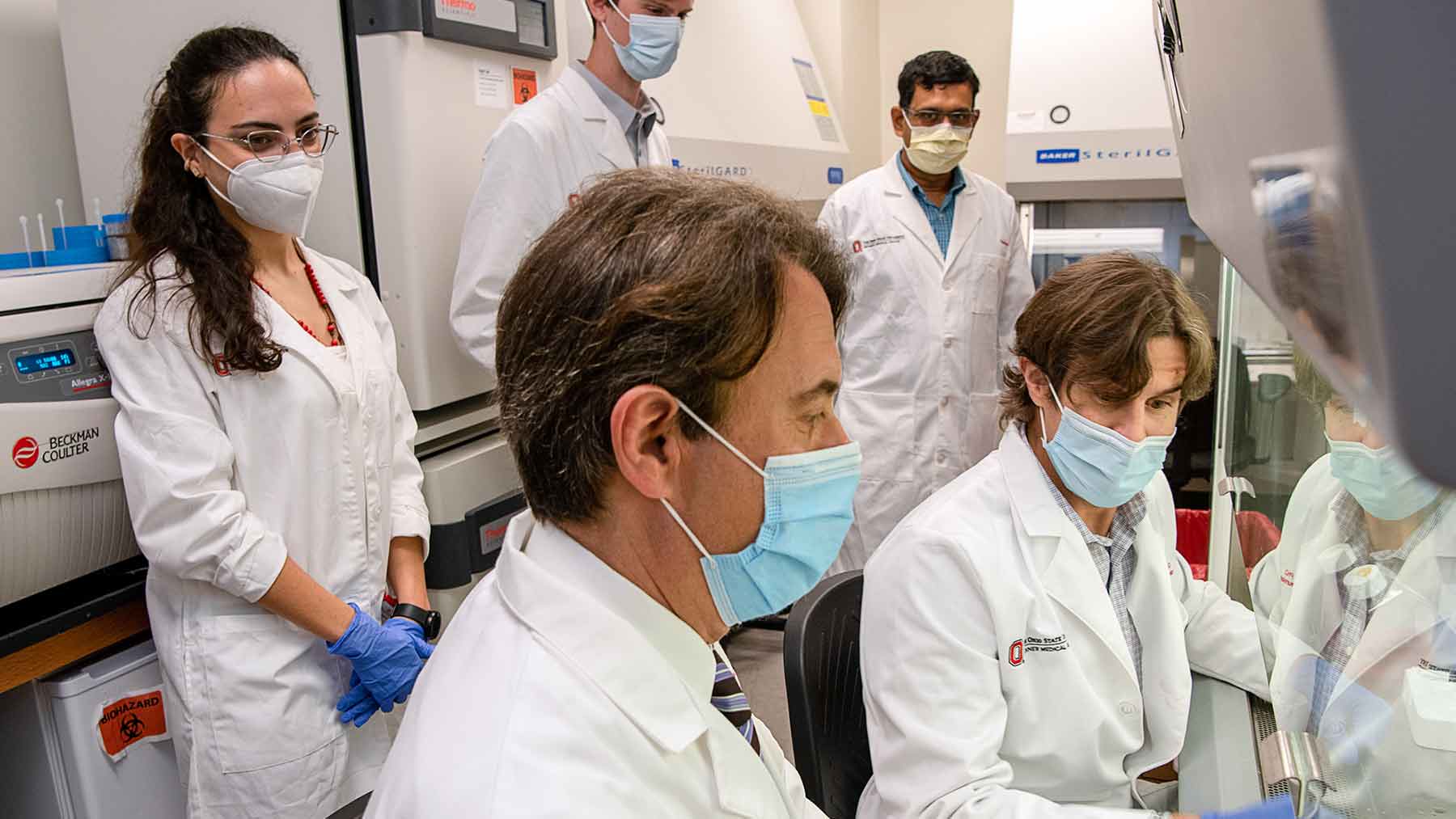 Research led by investigators at
The Ohio State University Wexner Medical Center
provides new hope for recovery from degenerative neurological diseases — such as ALS and multiple sclerosis — as well from as damage caused by traumatic brain and spine injuries and stroke, said lead author
Dr. Benjamin Segal
, professor and chair of the Department of Neurology at The Ohio State College of Medicine and co-director of the Ohio State Wexner Medical Center's Neurological Institute.
Using a mouse model, researchers at Ohio State and the University of Michigan discovered a new type of immune cell that not only rescues damaged nerve cells from death, but partially reverses nerve fiber damage. The research team also identified a human immune cell line, with similar characteristics, that promotes nervous system repair. Study findings are published in the journal Nature Immunology.
"This immune cell subset secretes growth factors that enhance the survival of nerve cells following traumatic injury to the central nervous system. It stimulates severed nerve fibers to regrow in the central nervous system, which is really unprecedented," Segal said. "In the future, this line of research might ultimately lead to the development of novel cell based therapies that restore lost neurological functions across a range of conditions."
Watch this video to learn more.
Visit Ohio State Health & Discovery for more stories on health, wellness, innovation, research and science news from the experts at Ohio State.