Back to Search Results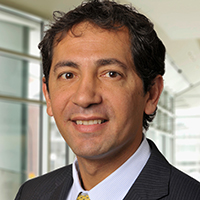 Schedule an appointment
(614) 293-8878
Insurances We Accept
Ahmet Kilic, MD, is a cardiothoracic surgeon and an associate professor of surgery in the Division of Cardiac Surgery at The Ohio State University Wexner Medical Center.

Dr. Kilic received his medical degree from The Medical College of Virginia-Virginia Commonwealth University, completed his general surgery residency at the University of Maryland, and went on to complete his cardiothoracic surgery residency at the University of Virginia. Dr. Kilic also finished a postdoctoral research fellowship at the University of Maryland's Artificial Organs Laboratory. His area of expertise is in the surgical treatment of heart failure.

Highlights
Rated in the top 10 percent of physicians in the nation for patient satisfaction, 2014, 2015, 2016
Medical Degree
M.D.
Virginia Commonwealth University School of Medicine
5/30/2002
Residency
Surgery
University of Maryland Medical Center
7/1/2003 - 6/30/2009
Specialties and conditions I treat
Cardiac Surgery
Cardiovascular Diseases
Atrial Fibrillation
Device Removal
Heart Defects, Congenital
Heart Valve Diseases
Minimally Invasive Surgical Procedures
Mitral Valve Prolapse
Thoracic Surgery
Aortic Diseases
Lung Transplantation
Acute Coronary Syndrome
Cardiac Valve Annuloplasty
Cardiomyopathies
Coronary Artery Bypass
Extracorporeal Membrane Oxygenation
Cardiac Surgical Procedures
Respiratory Distress Syndrome, Adult
Bloodless Medical and Surgical Procedures
Pericardiocentesis
Aortic Rupture
Cardiomyopathy, Hypertrophic, Familial
Ventricular Fibrillation
Aneurysm, Dissecting
Aneurysm, Ruptured
Arteriovenous Malformations
Heart Failure, Diastolic
Heart Failure, Systolic
Aortic Valve Insufficiency
Heart Valve Prolapse
Mitral Valve Insufficiency
Mitral Valve Stenosis
Pulmonary Valve Insufficiency
Pulmonary Valve Stenosis
Tricuspid Valve Insufficiency
Tricuspid Valve Prolapse
Tricuspid Valve Stenosis
Mitral Valve
Foramen Ovale, Patent
Heart Septal Defects
Heart Septal Defects, Atrial
Cardiomyopathy, Dilated
Cardiomyopathy, Hypertrophic
Heart Valve Prosthesis Implantation
Mitral Valve Annuloplasty
Pericardiectomy
Ventricular Dysfunction
Ventricular Dysfunction, Left
Ventricular Dysfunction, Right
Angina Pectoris
Aortic Coarctation
Cardiomyopathy, Restrictive
Heart Valve Prosthesis
Tricuspid Atresia
Tricuspid Valve
Angina, Stable
Angina, Unstable
Aortic Valve
Aortic Valve Prolapse
Pulmonary Valve
Aortopulmonary Septal Defect
Ebstein Anomaly
Heart Septal Defects, Ventricular
Intra-Aortic Balloon Pumping
Heart Failure
Heart-Assist Devices
Heart Transplantation
Coronary Artery Bypass, Off-Pump
Heart Valves
Aortic Valve Stenosis
Bicuspid
Aortic Aneurysm, Thoracic
Aortic Arch Syndromes
Aortic Aneurysm
Transplantation
My videos
Please note: Not all physicians schedule patients at each listed location. Please call the "Schedule an appointment" number shown above for scheduling assistance.
More about my work
My background
Fellowship
Thoracic Surgery
University of Virginia Medical Center
7/1/2009 - 6/30/2011
Board Certifications
American Board of Surgery
10/19/2009
American Board of Thoracic Surgery
6/8/2012
My Department
My Division
Cardiac Surgery
News about me
Consulting and Related Relationships
At The Ohio State University Wexner Medical Center, we support a faculty member's research and consulting in collaboration with medical device, research and/or drug companies because a faculty member's expertise can guide important advancements in the practice of medicine and improve patient care. In order to provide effective management of these relationships, the University requires annual disclosures from all faculty members with external interests related to their University responsibilities.
As of 03/28/17, Dr. Kilic has reported financial relationships with the medical device, research and/or drug companies listed below. If you have questions about the relationships listed below, please ask the faculty member. If you have questions about how these relationships are monitored by The Ohio State University Wexner Medical Center, please contact our Compliance Office at 614-293-7802.
Abbott Laboratories
Baxter International, Inc.
Thoratec Corporation