Back to Search Results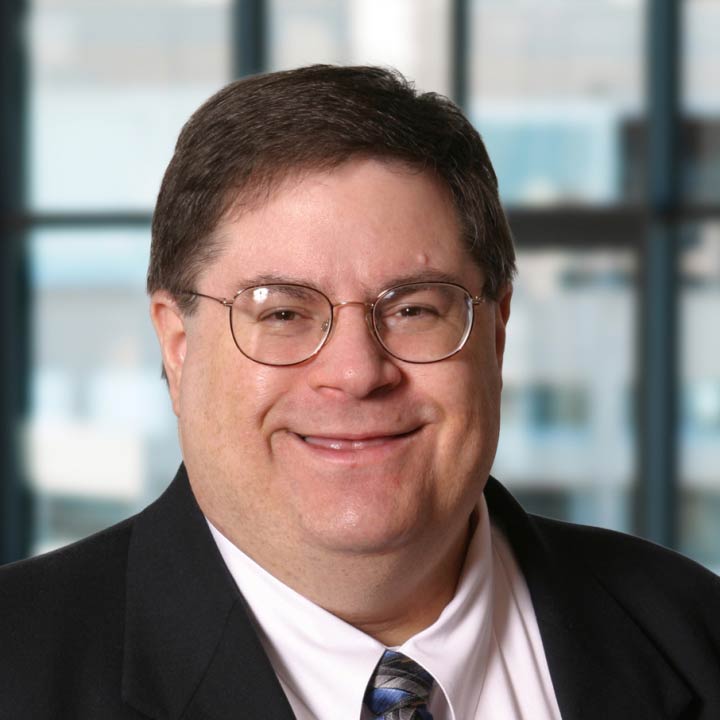 Schedule an appointment
(614) 761-7000
Insurances We Accept
I am a neuro-ophthalmologist, trained in neurology and ophthalmology residencies, as well as two years in a neuro-ophthalmology fellowship.

Neuro-ophthalmology is a specialty in the borderland between neurology and ophthalmology. Ophthalmologists may have more expertise in vision exams than diseases, while neurologists may have more expertise in diseases than vision examination. So, there is a need for physicians who have expertise in both.

Being an ophthalmologist, I know the ophthalmic diseases which can masquerade as neurologic vision loss, and vice versa. Common conditions that I evaluate include double vision, optic nerve disease, multiple sclerosis-related vision problems and stroke-induced vision loss.

I immensely enjoy the opportunity that being at Ohio State gives me to teach medical students, neurologists and ophthalmologists in training. I also enjoy the stimulating, productive interactions that come from having subspecialty ophthalmologists right here.

I'm very focused on educating my patients as well. The more patients know and understand about their illness, the less frightening it will be for them.

Highlights
Co-director, ophthalmology residents' neuro-ophthalmology lecture series
Lecturer to neurology residents
Neuro-ophthalmic lectures for students, technicians and others
Medical Degree
M.D.
Albert Einstein College of Medicine
6/30/1984
Residencies
Neurology
Sch. of Med. SUNY at Stony Brook
7/1/1985 - 6/30/1988
Ophthalmology
Henry Ford Health Systems
7/1/1991 - 6/30/1994
Neurology
Henry Ford Health Systems
7/1/1990 - 9/30/2001
Specialties and conditions I treat
Ophthalmology
Ophthalmology
Strabismus
Diplopia
Optic Nerve Diseases
Pupil Disorders
Hypertensive Retinopathy
Neuromyelitis Optica
Susac Syndrome
Optic Neuritis
Miller Fisher Syndrome
Kearns-Sayre Syndrome
Ophthalmoplegia, Chronic Progressive External
Ophthalmoplegia
Oculomotor Nerve Injuries
Optic Nerve Injuries
Supranuclear Palsy, Progressive
Retinal Artery Occlusion
Scotoma
Optic Nerve Tumors
Iridocyclitis
Iritis
Conjunctivitis, Bacterial
Eye Pain
Photophobia
Low Tension Glaucoma
Optic Atrophy
Optic Disk Drusen
Optic Neuropathy, Ischemic
Papilledema
Duane Retraction Syndrome
Optic Atrophies, Hereditary
Amaurosis Fugax
Blindness, Cortical
Optic Nerve Glioma
Wolfram Syndrome
Oculomotor Nerve Diseases
Anisocoria
Horner Syndrome
Miosis
Mydriasis
Tonic Pupil
Adie Syndrome
Nystagmus, Congenital
Nystagmus, Pathologic
Ophthalmoplegic Migraine
Opsoclonus-Myoclonus Syndrome
Esotropia
Exotropia
Tolosa-Hunt Syndrome
Optic Atrophy, Autosomal Dominant
Optic Atrophy, Hereditary, Leber
Vision Disorders
Ocular Motility Disorders
My videos
Please note: Not all physicians schedule patients at each listed location. Please call the "Schedule an appointment" number shown above for scheduling assistance.
More about my work
My background
Fellowships
Neuro-Ophthalmology
University of Michigan Hospitals
7/1/1988 - 6/30/1989
Neuro-Ophthalmology
Henry Ford Health Systems
7/1/1989 - 6/30/1990
Board Certifications
American Board of Ophthalmology
10/1/1995
American Board of Ophthalmology
10/15/1995
My Department
Consulting and Related Relationships
At The Ohio State University Wexner Medical Center, we support a faculty member's research and consulting in collaboration with medical device, research and/or drug companies because a faculty member's expertise can guide important advancements in the practice of medicine and improve patient care. In order to provide effective management of these relationships, the University requires annual disclosures from all faculty members with external interests related to their University responsibilities.
As of 03/28/17, Dr. Hirsh has reported no financial relationships with medical device, research and/or drug companies.