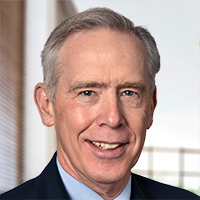 About Me
I believe in providing optimized individual care, coupled with the best translational care that can bring advances in the laboratory to the bedside.
I specialize in neuromuscular disease, a field where most patients are "heroes" because they often deal with terrible diseases.
What I enjoy most about The Ohio State University Wexner Medical Center is the multiple resources we can bring to help patients deal with their diseases. I have helped train some of the finest neuromuscular clinicians in the country.
In my spare time, I enjoy reading and watching movies. I'm passionate about great literature, especially James Joyce and William Shakespeare.
Highlights
Principal investigator of NIH-funded NeuroNEXT grant
Conducts clinical trials in all three types of spinal muscular atrophy
Professor of neurology and pediatrics
Rated in the top 10 percent of physicians in the nation for patient satisfaction, 2015
Named to the Castle Connolly list of "Regional Top Doctors," 2015–2018
Best Doctor in America, 2017
Procedures and Conditions I Treat
Muscle Spasticity
Carpal Tunnel Syndrome
Lupus Vasculitis, Central Nervous System
Fibromyalgia
Charcot-Marie-Tooth Disease
Hereditary Sensory and Autonomic Neuropathies
Myasthenic Syndromes, Congenital
Myelitis, Transverse
Spastic Paraplegia, Hereditary
Spinocerebellar Ataxias
Nerve Compression Syndromes
Hemifacial Spasm
Myositis
Cubital Tunnel Syndrome
Giant Cell Arteritis
Leukoencephalitis, Acute Hemorrhagic
Vasculitis, Central Nervous System
Encephalomyelitis, Autoimmune, Experimental
Myelitis
Lambert-Eaton Myasthenic Syndrome
Myasthenia Gravis
Guillain-Barre Syndrome
Polyradiculoneuropathy
Polyradiculoneuropathy, Chronic Inflammatory Demyelinating
Stiff-Person Syndrome
MELAS Syndrome
Miller Fisher Syndrome
Spinocerebellar Degenerations
Poliomyelitis
Postpoliomyelitis Syndrome
Paraparesis, Tropical Spastic
Bulbo-Spinal Atrophy, X-Linked
Spinal Muscular Atrophies of Childhood
Machado-Joseph Disease
Subacute Combined Degeneration
Kearns-Sayre Syndrome
Ophthalmoplegia, Chronic Progressive External
Hereditary Sensory and Motor Neuropathy
Alstrom Syndrome
Giant Axonal Neuropathy
Refsum Disease
Dysautonomia, Familial
Amyloid Neuropathies
Amyloid Neuropathies, Familial
Myotonia Congenita
Myotonic Dystrophy
Motor Neuron Disease
Bulbar Palsy, Progressive
Neuromuscular Manifestations
Fasciculation
Muscle Cramp
Muscle Hypertonia
Muscle Rigidity
Muscle Hypotonia
Muscle Weakness
Muscular Atrophy
Sarcopenia
Myokymia
Myotonia
Spasm
Isaacs Syndrome
Distal Myopathies
Muscular Dystrophies, Limb-Girdle
Muscular Dystrophy, Duchenne
Muscular Dystrophy, Facioscapulohumeral
Muscular Dystrophy, Oculopharyngeal
Sarcoglycanopathies
Muscular Dystrophy, Emery-Dreifuss
Myopathies, Nemaline
Myopathy, Central Core
Dermatomyositis
Myositis, Inclusion Body
Orbital Myositis
Polymyositis
Pyomyositis
Myotonic Disorders
Paralyses, Familial Periodic
Paralysis, Hyperkalemic Periodic
Hypokalemic Periodic Paralysis
Muscular Disorders, Atrophic
Neuromuscular Junction Diseases
Botulism
Myasthenia Gravis, Autoimmune, Experimental
Myasthenia Gravis, Neonatal
Reflex Sympathetic Dystrophy
Diabetic Neuropathies
Femoral Neuropathy
Mononeuropathies
Median Neuropathy
Radial Neuropathy
Sciatic Neuropathy
Piriformis Muscle Syndrome
Sciatica
Tarsal Tunnel Syndrome
Tibial Neuropathy
Ulnar Neuropathies
Ulnar Nerve Compression Syndromes
Pudendal Neuralgia
Thoracic Outlet Syndrome
Cervical Rib Syndrome
Brachial Plexus Neuritis
Neuritis
Neuritis, Autoimmune, Experimental
Pain Insensitivity, Congenital
Alcoholic Neuropathy
Paraneoplastic Polyneuropathy
Polyneuropathies
POEMS Syndrome
Polyradiculopathy
Tangier Disease
Radiculopathy
Muscular Atrophy, Spinal
Muscular Diseases
Mitochondrial Myopathies
Myopathies, Structural, Congenital
Brachial Plexus Neuropathies
Multiple System Atrophy
Neurilemmoma
Adrenoleukodystrophy
Hand-Arm Vibration Syndrome
Medial Tibial Stress Syndrome
AIDS Arteritis, Central Nervous System
Neurofibrosarcoma
Neuralgia
Eosinophilia-Myalgia Syndrome
Trismus
Mitochondrial Encephalomyopathies
MERRF Syndrome
TDP-43 Proteinopathies
Nervous System Autoimmune Disease, Experimental
Mevalonate Kinase Deficiency
Friedreich Ataxia
Myoclonic Cerebellar Dyssynergia
Olivopontocerebellar Atrophies
Pneumorrhachis
Syringomyelia
Tabes Dorsalis
Neurofibroma, Plexiform
Shy-Drager Syndrome
Somatosensory Disorders
Hyperalgesia
Hyperesthesia
Hypesthesia
Paresthesia
Peripheral Nervous System Diseases
Acrodynia
Complex Regional Pain Syndromes
Causalgia
Neuralgia, Postherpetic
Neurofibromatosis 1
Amyotrophic Lateral Sclerosis
Muscular Dystrophies
Peroneal Neuropathies
Neuromuscular Diseases
Locations Where I Practice
Martha Morehouse Outpatient Care
Martha Morehouse Outpatient Care
2050 Kenny Road Columbus, OH 43221
CarePoint East
CarePoint East
543 Taylor Avenue Columbus, OH 43203
Please note: Not all physicians schedule patients at each listed location. Please call the "Schedule an appointment" number shown above for scheduling assistance.
Education and Training
Medical Degree
MD
Northwestern University Medical School
6/1/1978
Residency
Neurology
Washington University Hospital
1/1/1979 - 1/1/1982
Fellowships
Neuromuscular Disease
Ohio State University Wexner Medical Center
7/1/1982 - 7/1/1983
Muscular Dystrophy
Muscular Dystrophy Association
7/1/1983 - 7/1/1985
My Videos
More About My Work
My Background
Board Certifications
American Board of Psychiatry & Neurology (Subspecialty: Neurology)
6/30/1984
American Board of Psychiatry & Neurology (Subspecialty: Neuromuscular Medicine)
9/8/2008
My Department
News About Me
Reviews
60 Patient Satisfaction Reviews
The overall patient satisfaction rating is an average of all patient responses to the six doctor communication related questions shown below from the Clinician and Group Consumer Assessment of Healthcare Providers and Systems survey. For additional information about the patient satisfaction survey, please visit our Patient Satisfaction Survey page.
The comments are submitted by patients and reflect their view and opinions. The comments are not endorsed by and do not necessarily reflect the views of Ohio State Wexner Medical Center.
Overall


4.7 out of 5
Explains Things Clearly 4.8

Listens Carefully 4.8

Gives Understandable Instructions 4.6

Knows My Medical History 4.4

Shows Respect 4.9

Time Spent Together 4.7
Consulting and Related Relationships
At The Ohio State University Wexner Medical Center, we support a faculty member's research and consulting in collaboration with medical device, research and/or drug companies because a faculty member's expertise can guide important advancements in the practice of medicine and improve patient care. In order to provide effective management of these relationships, the University requires annual disclosures from all faculty members with external interests related to their University responsibilities.
As of 03/26/2018, Dr. Kissel has reported relationships with the companies or entities listed below. If you have questions about the relationships listed below, please ask the faculty member. If you have questions about how these relationships are monitored by The Ohio State University Wexner Medical Center, please contact our Compliance Office at 614-293-8000.
Alexion Pharmaceuticals
Genzyme Corporation
National Institutes of Health
Novartis
Oxford University Press
AveXis, Inc.
CSL Behring
Cytokinetics, Inc.
Acceleron Pharma
Albert Einstein College of Medicine
aTyr Pharmaceuticals
International Congress on Neuromuscular Diseases
Muscular Dystrophy Association
University of Maryland