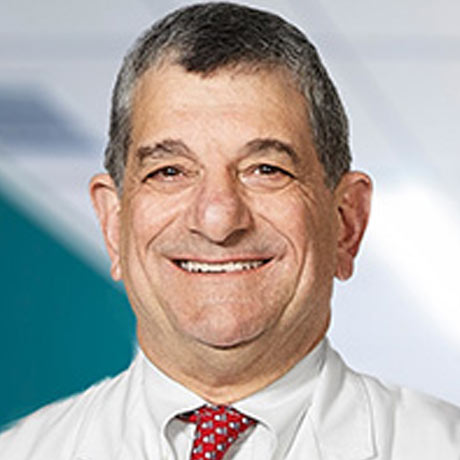 Patrick Vaccaro, MD
Appointments: (614) 293-8536
About Me
For me, patient care is a continuum of mental, physical and spiritual support throughout a patient's lifetime and in a sense, is a lifetime pact between the patient and physician.
The focus of my practice is on vascular disease – both medical and surgical – with an emphasis on surgical care. Specifically, I concentrate on all aspects of vascular surgery, including endovascular surgery.
I became interested in vascular surgery because it stimulated me more than any other aspect of surgery. It's very challenging and requires a commitment to performing very technically precise operations.
In my spare time, I enjoy relaxing with my family, reading books about the Civil War and attending Ohio State football games.
Highlights
America's Top Surgeons
Department of Surgery Teaching Excellence Award
Castle Connolly awarded 2015 Top Doctor for Vascular Surgery
Named to the Castle Connolly list of America's "Top Doctors" for 2017
Specialties and Conditions I Treat
Vascular Surgery
Veins
Vascular Diseases
Aortic Aneurysm
Aortic Aneurysm, Abdominal
Aortic Aneurysm, Thoracic
Aortic Rupture
Aneurysm
Aneurysm, Dissecting
Aneurysm, Infected
Aneurysm, Ruptured
Endoleak
Iliac Aneurysm
Intracranial Aneurysm
Endovascular Procedures
Aneurysm, False
Aortic Arch Syndromes
Aortitis
Carotid Stenosis
Carotid Artery Diseases
Carotid Arteries
Carotid Artery Thrombosis
Endarterectomy, Carotid
Carotid Artery, Internal, Dissection
Carotid Artery Injuries
Carotid-Cavernous Sinus Fistula
Carotid Intima-Media Thickness
Cerebral Infarction
Cerebral Revascularization
Cerebrovascular Disorders
Varicose Veins
Varicose Ulcer
Venous Insufficiency
Upper Extremity Deep Vein Thrombosis
Phlebitis
Postphlebitic Syndrome
Postthrombotic Syndrome
Peripheral Vascular Diseases
Limb Salvage
Peripheral Arterial Disease
Intermittent Claudication
Arteriosclerosis
Gangrene
Diabetic Foot
Diabetic Angiopathies
Blue Toe Syndrome
Mesenteric Vascular Occlusion
Colitis, Ischemic
Cervical Rib Syndrome
Thoracic Outlet Syndrome
Thrombophlebitis
Thrombosis
Thromboembolism
Thrombectomy
Arterial Occlusive Diseases
Subclavian Steal Syndrome
Vertebral Artery Dissection
Superior Vena Cava Syndrome
Vascular Fistula
Arteriovenous Fistula
Arterio-Arterial Fistula
Arteriovenous Shunt, Surgical
Arteriovenous Malformations
Raynaud Disease
Renal Artery Obstruction
Splenic Infarction
Splenorenal Shunt, Surgical
Portasystemic Shunt, Surgical
Portasystemic Shunt, Transjugular Intrahepatic
Peritoneovenous Shunt
Brain Infarction
Brain Ischemia
Brain Stem Infarctions
Dementia, Multi-Infarct
Hypoxia-Ischemia, Brain
Infarction, Anterior Cerebral Artery
Infarction, Middle Cerebral Artery
Infarction, Posterior Cerebral Artery
Cerebrovascular Trauma
Stroke
Stroke, Lacunar
Vascular Surgical Procedures
Vascular System Injuries
Vascular Grafting
Primary Graft Dysfunction
Vascular Cancers
Venous Cutdown
Angioplasty
Angioplasty, Balloon
Angioplasty, Balloon, Coronary
Angioplasty, Balloon, Laser-Assisted
Angioplasty, Laser
Angioscopy
Atherectomy
Atherectomy, Coronary
Balloon Embolectomy
Catheterization, Central Venous
Catheterization, Peripheral
Catheterization, Swan-Ganz
Embolectomy
Endarterectomy
Vena Cava Filters
Arteritis
Vasculitis
Vasculitis, Central Nervous System
Retinal Artery Occlusion
Retinal Telangiectasis
Retinal Vein Occlusion
Systemic Vasculitis
Takayasu Arteritis
Rheumatoid Vasculitis
Vertebrobasilar Insufficiency
Giant Cell Arteritis
Hemangioma, Cavernous
Hemangioma, Cavernous, Central Nervous System
Hemostatic Disorders
Hypertension, Renal
Hypertension, Renovascular
Hypertension
Hypertension, Malignant
Intra-Abdominal Hypertension
Hyperemia
Intracranial Arterial Diseases
Intracranial Embolism
Intracranial Embolism and Thrombosis
Intracranial Thrombosis
Ischemic Attack, Transient
Ischemic Contracture
Coronary Artery Disease
Percutaneous Coronary Intervention
Embolism and Thrombosis
Pulmonary Embolism
Pulmonary Veno-Occlusive Disease
Embolism, Air
Embolism, Cholesterol
Embolism, Fat
May-Thurner Syndrome
Loeys-Dietz Syndrome
Leriche Syndrome
Scimitar Syndrome
Susac Syndrome
Anterior Compartment Syndrome
Anti-Neutrophil Cytoplasmic Antibody-Associated Vasculitis
Arteriosclerosis Obliterans
Ataxia Telangiectasia
Blood Vessel Prosthesis Implantation
Budd-Chiari Syndrome
Cavernous Sinus Thrombosis
Churg-Strauss Syndrome
Compartment Syndromes
CREST Syndrome
Ehlers-Danlos Syndrome
Endarteritis
Erythromelalgia
Fibromuscular Dysplasia
Hand-Arm Vibration Syndrome
Hepatic Veno-Occlusive Disease
Lateral Medullary Syndrome
Lateral Sinus Thrombosis
Livedo Reticularis
Lupus Vasculitis, Central Nervous System
Mechanical Thrombolysis
Microscopic Polyangiitis
Moyamoya Disease
Polyarteritis Nodosa
Pseudoxanthoma Elasticum
Reperfusion Injury
Sagittal Sinus Thrombosis
Sinus Thrombosis, Intracranial
Telangiectasis
Telangiectasia, Hereditary Hemorrhagic
Subarachnoid Hemorrhage, Traumatic
Thromboangiitis Obliterans
Wegener Granulomatosis
Ultrasonography
Ultrasonography, Doppler
Ultrasonography, Doppler, Color
Ultrasonography, Doppler, Duplex
Ultrasonography, Doppler, Pulsed
Ultrasonography, Doppler, Transcranial
Ultrasonography, Interventional
Echocardiography
Echocardiography, Doppler
Echocardiography, Doppler, Color
Echocardiography, Doppler, Pulsed
Endoscopic Ultrasound-Guided Fine Needle Aspiration
Cardiovascular Diseases
Locations Where I Practice
Outpatient Care Upper Arlington
Outpatient Care Upper Arlington
1800 Zollinger Road Columbus, OH 43221
Please note: Not all physicians schedule patients at each listed location. Please call the "Schedule an appointment" number shown above for scheduling assistance.
Education and Training
Medical Degree
M.D.
University of Cincinnati
6/15/1975
Residency
General Surgery
Ohio State University Wexner Medical Center
7/1/1975 - 6/30/1980
Fellowship
Cardiovascular Surgery
Baylor University Medical Center
7/1/1980 - 6/30/1981
My Videos
More About My Work
My Background
Board Certifications
American Board of Surgery
4/14/1980
American Board of Surgery (Subspecialty: Vascular Surgery)
11/16/1984
My Department
My Division
Vascular Diseases and Surgery
News About Me
Reviews
187 Patient Satisfaction Reviews
The overall patient satisfaction rating is an average of all patient responses to the six doctor communication related questions shown below from the Clinician and Group Consumer Assessment of Healthcare Providers and Systems survey. For additional information about the patient satisfaction survey, please visit our Patient Satisfaction Survey page.
The comments are submitted by patients and reflect their view and opinions. The comments are not endorsed by and do not necessarily reflect the views of Ohio State Wexner Medical Center.
Overall


4.6 out of 5
Explains Things Clearly 4.7

Listens Carefully 4.7

Gives Understandable Instructions 4.5

Knows My Medical History 4.3

Shows Respect 4.7

Time Spent Together 4.6
Consulting and Related Relationships
At The Ohio State University Wexner Medical Center, we support a faculty member's research and consulting in collaboration with medical device, research and/or drug companies because a faculty member's expertise can guide important advancements in the practice of medicine and improve patient care. In order to provide effective management of these relationships, the University requires annual disclosures from all faculty members with external interests related to their University responsibilities.
As of 03/28/2017, Dr. Vaccaro has reported no financial relationships with medical device, research and/or drug companies.