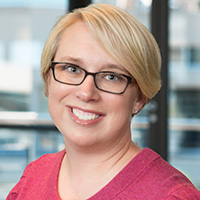 Rebecca Wagner, APRN-CNM
Nurse Midwife

A nurse midwife is extensively trained to help mothers birth babies. Nurse midwives also provide health and wellness care to women, including gynecological checkups, family planning services and prenatal care.
Clinical Instructor
Accepting new patients
A provider may be accepting new patients only in a specific specialty or location based on availability. A referral may be required.
67

Patient Satisfaction Ratings

30

Patient Comments