4 ways Lasik has gotten even better at Ohio State
If you've been thinking about getting rid of your contacts or glasses, it's a great time to do your research on LASIK because the technology in this area of eye care has made big advances.
If LASIK surgery is right for you, you'll love the convenience: no more scrambling to find your glasses in the morning or being caught without contact solution.
David Castellano, MD, who has performed LASIK surgery for 20 years (experience makes a difference in results), says people are going home with better outcomes than ever before because of the improvements to the laser technology used at The Ohio State University Wexner Medical Center Havener Eye Institute.
LASIK doesn't just mean freedom from glasses and contacts. A significant number of our patients notice that their vision is actually better than what they previously had with their glasses or contacts.
"More than 94 percent of our LASIK patients enjoy 20/20 vision or better following their procedure," Dr. Castellano says.
An eye surgeon breaks down the latest LASIK innovations:
1. Making a precise map of the eye
With better outcomes than any similar technology, our new topography-guided laser vision correction uses up to 22,000 data points on your cornea to create a more exact, personalized prescription.
2. Fixing the tiniest imperfections
Rather than simply treating your vision based on your eyeglass prescription, the technology helps our experts pinpoint and correct the smallest imperfections of your cornea and its curvature.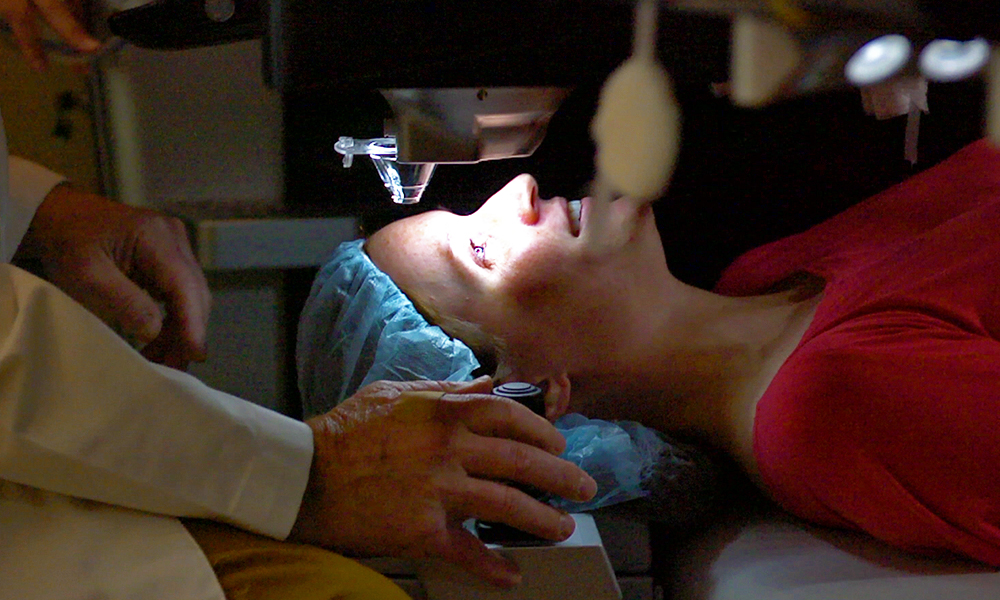 3. Going blade-free and all-laser
Combined with our eye-mapping techniques, our laser-only approach is how we give patients their best possible eyesight. And there are fewer side effects, such as glowing halos, than with earlier versions of the technology.
4. Less time under the laser
We use the fastest laser suite available, meaning you'll leave the doctor's office more quickly. We're talking about 15 minutes for the procedure!
"In all my years performing this surgery, LASIK has never been better. It's quicker and safer than ever before."
"The best part is that my patients are going home seeing more clearly than they have in years," Dr. Castellano says.
Visit Ohio State Health & Discovery for more stories on health, wellness, innovation, research and science news from the experts at Ohio State.