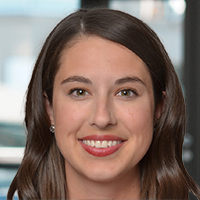 Kathleen Banks, APRN-CNP
Nurse Practitioner

What's this?

A nurse practitioner is extensively trained to treat illness or disease and to prescribe medication to their patients. They work on teams with a licensed physician, but can treat patients with significant autonomy. Nurse practitioners work in a variety of settings, including primary care and various other medical and surgical specialties.
About Me
I graduated with a Bachelor of Science in Nursing Degree from Ohio University and she received her Master of Science in Nursing from South University. Prior to coming to the Department of Orthopedics, I worked in the PACU and medical ICU as a registered nurse and as a family nurse practitioner in neurosurgery. I have been a nurse practitioner for two years and assist orthopedic surgeons in the office setting. My primary role is seeing patients in clinic prior to surgery and during postoperative visits.  
When I'm not working, I enjoy spending time outdoors with my husband and daughter.
Procedures and Conditions I Treat
Arthroplasty, Replacement, Knee
Arthroplasty, Replacement, Hip
Orthopedics
More About My Work
My Background
My Department