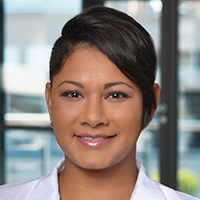 Kimberly-Ann Shipp, APRN-CNP
Internal Medicine
Urology
Nurse Practitioner

What's this?

A nurse practitioner is extensively trained to treat illness or disease and to prescribe medication to their patients. They work on teams with a licensed physician, but can treat patients with significant autonomy. Nurse practitioners work in a variety of settings, including primary care and various other medical and surgical specialties.
About Me
As a certified nurse practitioner, I specialize in men's sexual health, specifically treating patients experiencing erectile dysfunction, low testosterone and infertility. I am especially passionate about helping men overcome sexual dysfunction issues caused by cancer treatments. My goal is to assist patients in improving their reproductive health through simple lifestyle changes and improvements to their overall health.
I enjoy working at The Ohio State University Wexner Medical Center because of the many opportunities for faculty, staff and patients alike. As it is one of the largest academic medical centers in the United States, Ohio State is able to offer a variety of clinical and research experiences for providers as well as the highest quality individualized care for our patients.
In my free time I enjoy traveling and spending time with my family.
Highlights
Member, Oncology Nursing Society
Procedures and Conditions I Treat
Erectile Dysfunction
Urology
Testosterone
Medical Oncology
Infertility, Male
More About My Work
My Background
My Departments
My Division
Medical Oncology