Back to Search Results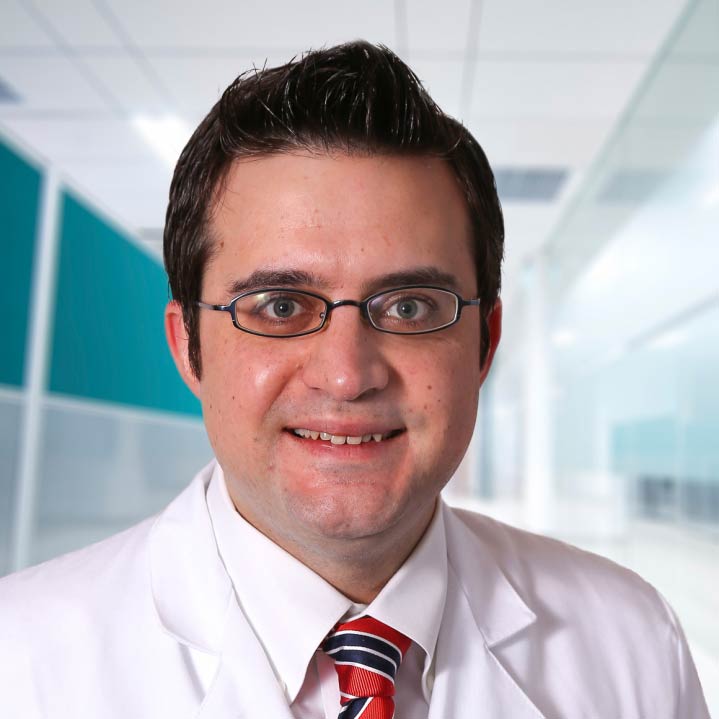 Schedule an appointment
(614) 293-4925
Insurances We Accept
I'm a neurologist.

My patient care philosophy is pretty straightforward. I treat every patient the same, whether it's the first patient I see in the day or the last one.

I chose to go into neurology because of the variety of complaints and unusual problems that people with neurological conditions could have. By working with the patient, we can typically find a solution for whatever the problem is.

Neurology is interesting to me because it's a field that's advancing and will continue to advance throughout my career.

I enjoy working at The Ohio State University Wexner Medical Center because of the positive atmosphere and team environment within each department. I also like being involved with advanced research.

Medical Degree
M.D.
Indiana University School of Medicine
5/13/2007
Residency
Neurology
Indiana University Medical Center
7/1/2008 - 6/30/2011
Specialties and conditions I treat
Neurology
Sleep Medicine
Status Epilepticus
Sleep Apnea, Obstructive
Sleep Apnea Syndromes
Epilepsy, Post-Traumatic
Sleep Initiation and Maintenance Disorders
Dyssomnias
REM Sleep Parasomnias
Nocturnal Paroxysmal Dystonia
Restless Legs Syndrome
Sleep Arousal Disorders
Sleep Bruxism
Sleep-Wake Transition Disorders
Sleep Deprivation
Sleep Disorders, Intrinsic
MERRF Syndrome
Epilepsia Partialis Continua
Epilepsies, Myoclonic
Epilepsy, Absence
Epilepsy, Benign Neonatal
Epilepsy, Complex Partial
Epilepsy, Frontal Lobe
Epilepsy, Generalized
Epilepsy, Partial, Motor
Epilepsy, Partial, Sensory
Epilepsy, Reflex
Epilepsy, Rolandic
Epilepsy, Temporal Lobe
Epilepsy, Tonic-Clonic
Lafora Disease
Myoclonic Epilepsies, Progressive
Myoclonic Epilepsy, Juvenile
Unverricht-Lundborg Syndrome
Spasms, Infantile
Landau-Kleffner Syndrome
Seizures
Seizures, Febrile
Jet Lag Syndrome
Hypersomnolence, Idiopathic
Kleine-Levin Syndrome
Narcolepsy
Cataplexy
Nocturnal Myoclonus Syndrome
Sleep Apnea, Central
Obesity Hypoventilation Syndrome
Insomnia, Fatal Familial
Sleep Paralysis
Night Terrors
Somnambulism
Chronobiology Disorders
Smith-Magenis Syndrome
Epilepsy
Sleep Disorders
Epilepsies, Partial
Sleep Disorders, Circadian Rhythm
Disorders of Excessive Somnolence
Parasomnias
REM Sleep Behavior Disorder
Please note: Not all physicians schedule patients at each listed location. Please call the "Schedule an appointment" number shown above for scheduling assistance.
More about my work
My background
Fellowships
Neurophysiology
Indiana University Medical Center
7/1/2011 - 6/30/2012
Sleep Medicine
Ohio State University Wexner Medical Ctr
7/1/2012 - 6/30/2013
Board Certifications
American Board of Psychiatry & Neurology (Subspecialty: Clinical Neurophysiology)
10/28/2013
American Board of Psychiatry & Neurology (Subspecialty: Neurology)
9/22/2011
American Board of Psychiatry & Neurology (Subspecialty: Sleep Medicine)
10/16/2013
My Departments
My Division
Pulmonary, Allergy, Critical Care and Sleep Medicine
Industry Relationships
At The Ohio State University Wexner Medical Center, we support a faculty member's research and consulting in collaboration with medical device, research and/or drug companies because a faculty member's expertise can guide important advancements in the practice of medicine and improve patient care. In order to provide effective management of these relationships, the University requires annual disclosures from all faculty members with external interests related to their University responsibilities.
As of 08/24/2016, Dr. Mindel has reported no financial relationships with medical device, research and/or drug companies.