The Center for Emergency Medical Services (EMS) provides comprehensive EMS medical direction, quality improvement and systems design services for local EMS agencies and the communities they serve. This vital role helps to improve the quality of care patients receive in the prehospital setting.
The EMS physicians at The Ohio State University Wexner Medical Center are board certified emergency physicians with extensive training and EMS experience. Each has completed the requirements set forth by the State of Ohio for the position of medical director and has knowledge and training in the following areas:
Medical aspects of care consistent with the mission profile of both ground and air ambulance services
Aspects of ground service EMS units, including pertinent regulatory and safety issues, vehicle capabilities, and equipment requirements and performance
Operational aspects of communications equipment and dispatch procedures
Training in prehospital and interhospital transport issues and laws
Medical control and medical command issues, such as protocols, standing orders, triage and the capabilities of care providers
Quality improvement theories and applications
EMS Fellowship Program
The EMS Fellowship Program prepares emergency physicians to be leaders in prehospital care. Fellows gain excellent clinical experience in the prehospital setting by working with local EMS agencies to gain experience with ground, critical care and aeromedical transport.
Medical Directors
Travis Sharkey, MD, PhD
Medical Director – Ohio State Center for EMS
Assistant Medical Director – Worthington Fire Department
I started my educational pathway in computer science and engineering and electrical and computer engineering studying signal processing and artificial intelligence techniques. This led to a PhD in biomedical engineering while obtaining an MD through the Medical Scientist Training Program at The Ohio State University. I completed both an emergency medicine residency and EMS fellowship at The Ohio State University Wexner Medical Center before returning as faculty. As an EMS physician, I focuses on strengthening educational opportunities directed at real-world experiences of our local EMS providers. As a researcher, I'm investigating the use of artificial intelligence and natural language processing to support accurate and efficient dispatch of EMS providers to get the right resources to the right people at the right time.
---
Ashley Larrimore, MD
Medical Director – MedFlight of Ohio
Medical Director – Newark Fire Department
Medical Director – Whitehall Division of Fire
I'm an assistant professor of clinical emergency medicine in the Department of Emergency Medicine.
I completed my undergraduate degrees at The George Washington University with dual majors in biology and religion. I received my medical degree from the George Washington University School of Medicine followed by a residency in emergency medicine at UMass Memorial Medical Center and a fellowship in emergency medical services at the University of Cincinnati.
I have a particular interest in air medical transport and have previously flown as a flight physician with UMass Memorial Life Flight and University of Cincinnati AirCare and am medical director at MedFlight of Ohio.
---
Creagh Boulger, MD
Medical Director – Columbus State Community College EMS Program
As a physician, my areas of interest include trauma, EMS and ultrasound. I currently serve as medical director for the Paramedic Training Program at Columbus State Community College.
I was born and raised in central Ohio and earned a bachelor's degree in psychology with a minor in chemistry and childhood studies from Case Western Reserve University. I continued my education in Dayton, Ohio, earning a medical degree from Wright State University. Following medical school, I did my residency here at the Ohio State Wexner Medical Center.
I love travel and any outdoor adventure, especially backpacking and boating. My husband, Nick, and I have a very spirited daughter, Rowan, and dog, Cooper.
---
Craig Key, MD
Medical Director – Clinton Township Fire Department
Medical Director – National Trail Raceway
My undergraduate education led to a degree in electrical engineering from The Ohio State University. After that, I obtained my medical degree from The Medical College of Ohio (now the University of Toledo Medical School). Following medical school, I completed a residency in emergency medicine at the Orlando Regional Medical Center in Orlando, Florida. Then I traveled to Houston to participate in an emergency medical services fellowship under the direction of Dr. Paul Pepe and remained there for five years as associate medical director of the Houston Fire Department.
Currently, I'm on faculty with The Ohio State University College of Medicine as assistant professor of emergency medicine. I enjoy teaching residents and participating with local EMS agencies. Among my academic activities, I have authored or contributed to many publications and professional presentations concerning the subject of out-of-hospital cardiac care and the need for early recognition, response and treatment of heart attacks. I have also developed and implemented research concerning the subject of out-of-hospital resuscitation and emergency medical dispatch.
I'm now drawing on my undergraduate training in electrical engineering as I become more interested in the application of technology to medicine and EMS. I have developed numerous websites and written iPhone apps dealing with teaching and practicing medicine.
---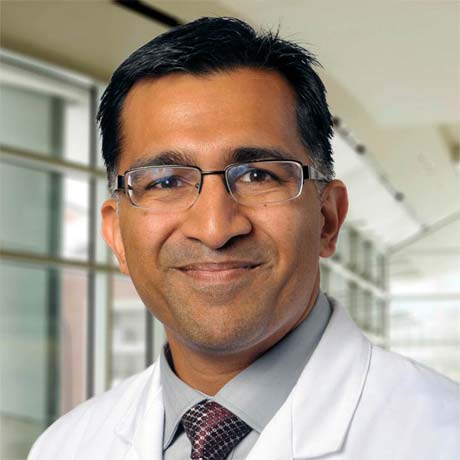 Ashish Panchal, MD
Medical Director – Delaware County EMS
I'm an associate professor of emergency medicine for the Department of Emergency Medicine. I'm passionate about improving patient outcomes in the prehospital setting, and conducting research focused on prehospital airway management and improving outcomes from cardiac arrest. I began my career as a researcher, and completed a PhD in cardiovascular physiology at Case Western Reserve University. Following this, I completed my medical training and residency at The Ohio State University College of Medicine.
Currently, I'm heavily involved in prehospital care being the EMS medical director for Delaware County EMS and the Delaware County Dispatch Center as well as associate medical director for the Worthington Fire Department. At The Ohio State University, I'm the program director for the ACGME-accredited EMS fellowship. On a national level, I'm the research and fellowship director for the National Registry of Emergency Medical Technicians, and part of the expert panels for the National EMS Scope of Practice Model Revision Project and the Evidence-Based Guideline for Naloxone. I'm also a member of the American Heart Association Emergency Cardiovascular Care Scientific Subcommittee and am the chair of the 2018 AHA/ECC Guidelines Focused Update for Cardiopulmonary Resuscitation and Emergency Cardiovascular Care.
---
Brooke Moungey, MD
Medical Director – Union County Group
Associate Medical Director – Columbus State Community College EMS Program
Associate Medical Director – Delaware County EMS
---
Nicole McAllister, DO
Associate Medical Director – Clinton Township Division of Fire
Associate Medical Director – Delaware County EMS
---
Douglas Rund, MD Professor Emeritus
Medical Director – Worthington Fire Department